Posts for: May, 2016
By Acadiana Smiles
May 16, 2016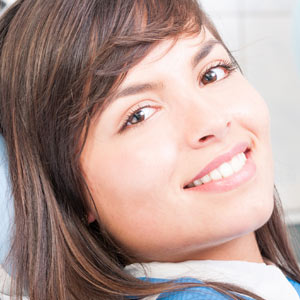 Controlling discomfort during dental work is one of our top priorities. Advances in anesthesia over the last century have made that objective easier to attain, especially for routine procedures.
The term anesthesia means "without feeling or pain." It refers to the use of substances to prevent a patient's nervous system from sensing pain. There are two basic types: general, through intravenous injection (IV) or gas inhalation that places a patient in an unconscious state; and local, which only affects the part of the body involved in the procedure while the patient remains conscious.
The latter type has become very important in dentistry, especially for mild to moderate procedures. Because teeth and gum tissues are rich in nerves, patients can have a heightened level of sensitivity that can increase anxiety and discomfort during dental work. Local anesthesia reduces that discomfort and relaxes both patient and dental provider.
We typically administer local anesthesia in two ways: by applying the anesthetic to the outside tissue surface (with a cotton swab, patch or spray) or by injection. The first type, topical anesthesia, is most often used to eliminate the pricking discomfort of the needle used to inject the main anesthetic. Using both applications eliminates any painful sensation at all — the only thing you might feel is a slight pressure during the procedure.
As mentioned before, local anesthesia benefits us as well as you. Knowing you're at ease and comfortable allows us to better focus on the procedure — we're not rushed to finish to spare you further discomfort. A relaxed, unhurried atmosphere is essential to a successful outcome for any dental procedure.
We've also found solutions for another issue with local anesthesia that concerns patients: the length of time the numbing effect lingers after a procedure. In response, the dental profession has developed different types of anesthesia that reduce this after effect considerably. We're also more selective about what procedures actually require anesthesia — some, like routine teeth cleaning or work on the outer enamel (which doesn't contain nerves), can usually be performed without it.
All in all, local anesthesia reduces your level of discomfort and increases our ability to be thorough in performing your dental work. You'll not only find the experience more pleasant, but it will also enhance the quality of your care.
If you would like more information on alleviating pain and discomfort during dental work, please contact us or schedule an appointment for a consultation. You can also learn more about this topic by reading the Dear Doctor magazine article "Local Anesthesia for Pain-Free Dentistry."
By Acadiana Smiles
May 08, 2016
Sure, it's big news when celebs tweet selfies from the dental office… if you're still living in the 20th century. But in Hollywood today, it's harder to say who hasn't posted snaps of themselves in the dentist's chair than who has. Yet the pictures recently uploaded to Twitter by Mark Salling, the actor and singer who regularly appears as Noah "Puck" Puckerman on the popular TV series Glee, made us sit up and take notice.
"Getting my chipped tooth fixed. Also, apparently, I'm a big grinder," read the caption. The photo showed a set of upper front teeth with visible chips on the biting surface. What's so special about this seemingly mundane tweet? It's a great way of bringing attention to a relatively common, but often overlooked problem: teeth clenching and grinding, also called bruxism.
Although bruxism is a habit that affects scores of people, many don't even realize they have it. That's because the condition may only become active at night. When the teeth are unconsciously ground together, the forces they produce can wear down the enamel, cause chipping or damage to teeth or dental work (such as veneers or fillings), or even loosen a tooth! While it's common in children under 11 years old, in adults it can be a cause for concern.
Sometimes, mouth pain, soreness and visible damage alert individuals to their grinding habits; other times, a dental professional will notice the evidence of bruxism during an exam or cleaning: tooth sensitivity and telltale wear and tear on the chewing surfaces. Either way, it's time to act.
Bruxism is most often caused by stress, which can negatively impact the body in many ways. It may also result from bite problems, the overuse of stimulating substances (caffeine, alcohol, tobacco, and illegal drugs), and as a side effect of certain medications. Sometimes, simply becoming aware of the habit can help a person get it under control. Common methods of stress reduction include exercise, meditation, a warm bath or a quiet period before bedtime; these can be tried while we monitor the situation to see if the problem is going away.
If stress reduction alone doesn't do the trick, several other methods can be effective. When bruxism is caused by a minor bite problem, we can sometimes do a minor "bite adjustment" in the office. This involves removing a tiny bit of enamel from an individual tooth that is out of position, bringing it in line with the others. If it's a more serious malocclusion, orthodontic appliances or other procedures may be recommended.
When grinding is severe enough to damage teeth or dental work, we may also recommend a custom-made night guard (occlusal guard), which you put in your mouth at bedtime. Comfortable and secure, this appliance prevents your teeth from being damaged by contacting each other, and protects your jaw joints from stresses due to excessive grinding forces.
Whether or not you have to smile for a living, teeth grinding can be a big problem. If you would like more information about this condition, call our office to schedule a consultation for a consultation.