Posts for: February, 2018
By Acadiana Smiles
February 16, 2018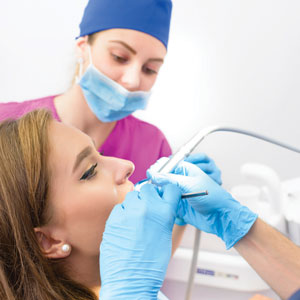 So, you've undergone a root canal treatment to save a decayed tooth. The tooth has a new lease on life — and the pain is gone too. But there's a reality you need to keep in mind — your tooth could become re-infected, putting you back in the same painful circumstance.
Root canal treatments are often necessary when decay works its way deep within a tooth, into the pulp. The excruciating pain a person feels is the infection attacking the bundle of nerves within the pulp tissue. If the infection isn't addressed promptly, it will continue to work its way to the root, eventually damaging the tooth beyond repair.
During a root canal treatment, we drill into the tooth to access the pulp chamber. After clearing it completely of its infected tissue, we then fill the chamber and root canals with a special filling and then seal off the access. A short time later we'll bond a crown over the tooth to protect it and to make it more attractive.
Most of the time, this preserves the tooth for many years. Occasionally, though, re-infection can occur. There are a number of reasons why: the first infection may have been more extensive than thought; the root canal network was more complex and some tinier canals weren't able to be identified; or the protective crown may once again get tooth decay contaminating the root canal.
If infection does reoccur it doesn't mean the tooth is lost. It's possible a second root canal treatment can successfully correct any problems, especially those that may not have been detected the first time. More complex cases might also require the services of an endodontist, a specialist in root canals. They're skilled in advanced techniques and have specialized equipment to handle even the most complicated root canal networks.
In the meantime, if you notice signs of re-infection like pain or swelling around a treated tooth, contact us promptly for an appointment. You should also contact us if the tooth is injured in an accident. The sooner we can treat your tooth, the more likely the second time will be more successful.
If you would like more information on preserving a tooth through root canal treatment, please contact us or schedule an appointment for a consultation. You can also learn more about this topic by reading the Dear Doctor magazine article "Root Canal Treatment: How long will it Last?"
By Acadiana Smiles
February 01, 2018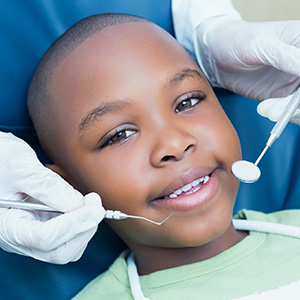 The best way to prevent dental visit anxiety in your children is start those visits around their first birthday, and continue with them through childhood. Age One visits are the best way to ensure they're comfortable with the dentist now and that they'll continue the habit into adulthood.
But in spite of your best efforts and those of your dental provider, there's no guarantee your child won't experience dental visit anxiety at some point. If that happens, we recommend conscious sedation.
Conscious sedation is the use of certain medications to help a patient relax. It's not the same as anesthesia, which eliminates pain by numbing tissues (local anesthesia) or inducing unconsciousness (general anesthesia). During conscious sedation a patient remains awake or at the most in a dream-like state, can still respond to touch or verbal commands, and although monitored doesn't require assistance in heart or lung function.
We can induce this relaxed state in a number of ways: orally, with medication given by mouth a short time before the visit; intravenously, the medication delivered through a drip directly into the bloodstream; or by inhalation, usually nitrous oxide gas mixed with oxygen and delivered by mask.
Oral sedation is the most common. On the day of the procedure, we'll give your child one or more sedative drugs, usually in syrup form. For best results we advise they eat a low-fat dinner the night before and not eat or drink any food or liquid afterward. We typically use Midazolam and Hydroxyzine, both of which are proven safe and fast acting.
During the procedure, we'll also assign a team member to monitor their vital signs while they're under the influence of the drugs. We may also employ special positioning or immobilization equipment to keep movement to a minimum.
After the procedure, we'll continue to monitor vitals until they return to pre-sedation levels. The child should remain home the rest of the day to rest and return to school the next day.
Conscious sedation is regulated by states: providers must be trained and licensed to administer sedation drugs with continuing education requirements. Even so, the use of sedation for children is becoming more widespread and helps to safely ensure they're getting the dental care they need.
If you would like more information on comfortable dentistry for children, please contact us or schedule an appointment for a consultation. You can also learn more about this topic by reading the Dear Doctor magazine article "Sedation Dentistry for Kids."