Posts for: October, 2019
By Acadiana Smiles
October 12, 2019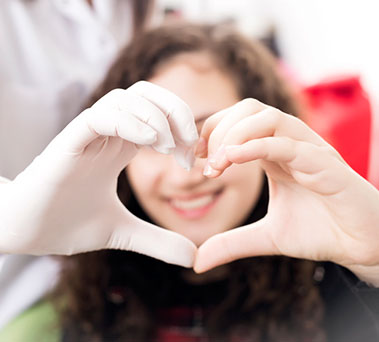 While the effectiveness of chemotherapy and radiation have contributed to rising cancer survival rates, they can still have an adverse effect on the rest of the body. That includes the mouth: these treatments can damage healthy tissues like the salivary glands. The decrease in saliva flow increases the risk of tooth decay or periodontal (gum) disease.
While overcoming cancer is certainly the patient's main health priority, it's important for them to tend to their oral health. The best approach often involves a three-way partnership between patient, dentist and family caregivers all doing their part to keep the patient's teeth, gums and mouth healthy during cancer treatment.
Here's what each "partner" can do to protect a cancer patient's oral health during treatment.
The dentist. To minimize dental disease odds, patients should enter cancer treatment with their teeth and gums in the best shape possible. Before beginning treatment, then, the dentist can assess their oral health status and recommend a treatment plan for any existing disease or condition. The dentist can also monitor a patient's oral health during the treatment period.
The patient. Patients can do the most to protect their oral health by removing disease-causing plaque buildup with daily brushing and flossing, as well as maintaining their regular schedule of dental cleanings (if possible). They should also attempt to reduce dry mouth, a potential consequence of cancer treatment, by consuming more water and using saliva boosters like Xylitol-sweetened gums and mints. A nutritious diet is also important for protecting oral health.
The caregiver. Many cancer patients depend on family or friends to aid them during treatment. One of the best things a caregiver can do is act as a liaison between the patient and their medical and dental providers. When it comes to oral health, caregivers should be on the alert for any mouth changes including tooth pain, gum swelling or bleeding, foul breath and other signs of disease.
Focusing on oral health can be a daunting challenge for patients during their fight with cancer. But with help from their other partners, they can come out of this fight with their teeth, gums and mouth in good health.
If you would like more information on oral care during cancer treatment, please contact us or schedule an appointment for a consultation. You can also learn more about this topic by reading the Dear Doctor magazine article "Oral Health During Cancer Treatment."
By Acadiana Smiles
October 02, 2019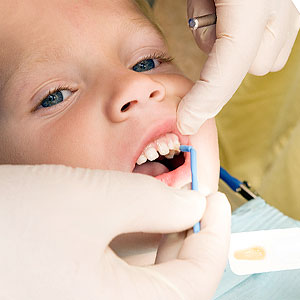 You're doing all the right things helping your child avoid tooth decay: daily brushing and flossing, regular dental visits and a low-sugar diet. But although occurrences are low, they're still getting cavities.
Some children still struggle with tooth decay even with proper dental care. If this is happening to your child, your dentist may be able to give them an extra preventive boost through topical fluoride.
Fluoride has long been recognized as a proven cavity fighter. Often added in small amounts to toothpastes and drinking water, fluoride strengthens tooth enamel against acid attacks that create cavities. With topical fluoride, a dentist applies a varnish, foam or gel containing a more concentrated amount of the chemical directly to the teeth.
The effectiveness of this method in reducing tooth decay is well-founded: A number of scientific studies involving thousands of children and adolescents found an average 28% reduction in occurrences of decay among those who received the treatment compared to those who didn't.
Still, many parents have concerns about the higher fluoride concentrations in topical applications. But even at this greater amount, fluoride doesn't appear to pose any long-term health risks. The most adverse effects—vomiting, headaches or stomach pain—usually occur if a child accidentally ingests too much of the solution during treatment.
Dentists, however, go to great lengths to prevent this by using guards to isolate the solution during an application. And in the case of a foam or gel application, parents can further lower the risk of these unpleasant side effects by not allowing their child to eat or drink for at least thirty minutes after the procedure.
The evidence seems to indicate that the benefits of regular topical fluoride applications for children at high risk outweigh the possible side effects. By adding this measure to your prevention strategy, you can further protect your child from this danger to their current and future dental health.
If you would like more information on tooth decay prevention for your child, please contact us or schedule an appointment for a consultation. You can also learn more about this topic by reading the Dear Doctor magazine article "Fluoride Gels Reduce Decay."