Posts for: February, 2020
By Acadiana Smiles
February 19, 2020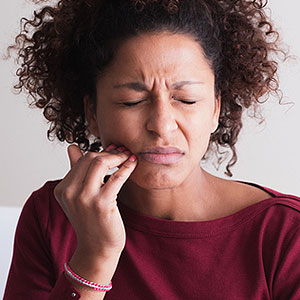 A loose primary ("baby") tooth is often a cause for celebration. A loose permanent tooth, however, is a cause for concern. A permanent tooth shouldn't even wiggle.
If you have a loose tooth, it's likely you have a deeper dental problem. Here are the top underlying causes for loose teeth.
Gum disease. Teeth are held in place by an elastic tissue called the periodontal ligament. But advanced periodontal (gum) disease, a bacterial infection usually caused by film buildup on teeth called dental plaque, can damage the ligament and cause it to detach. If it's not treated, it could lead to tooth loss.
Bite-related trauma. A normal bite helps balance out the forces generated when we chew so they don't damage the teeth. But if a misaligned tooth protrudes higher from the jaw, the opposing tooth will likely create more downward pressure on it while chewing. This can stress the tooth's supporting ligament to the point of looseness.
Self-inflicted trauma. While they may be trendy, tongue jewelry can cause dental damage. A wearer who clicks the "barbell" of a tongue stud against their teeth could be creating conditions conducive for gum damage and bone loss, which can cause tooth looseness. Similarly, taking orthodontics into your own hands could also damage your teeth, especially if you have undiagnosed gum disease.
Genetics. Although you can't prevent it, the type of resistance or susceptibility you inherited from your parents (as well as your dental anatomy) can cause you dental problems. Thinner gum tissues, especially around the roots, can make you more susceptible to gum disease or dental trauma, which in turn could contribute to tooth looseness.
There are things you can do to lessen your chance of loose teeth. Brush and floss every day to remove disease-causing bacterial plaque and see a dentist regularly for cleanings to reduce your risk of gum disease. If you have any misaligned teeth, consult with an orthodontist about possible treatment. And avoid oral jewelry and DIY orthodontics.
If you do notice a loose tooth, see us as soon as possible. We'll need to diagnose the underlying cause and create a treatment plan for it. We may also need to splint the tooth to its neighbors to stabilize it and reduce your risk of losing it permanently.
If you would like more information on tooth mobility, please contact us or schedule an appointment for a consultation. You can also learn more about this topic by reading the Dear Doctor magazine article "When Permanent Teeth Become Loose."
By Acadiana Smiles
February 09, 2020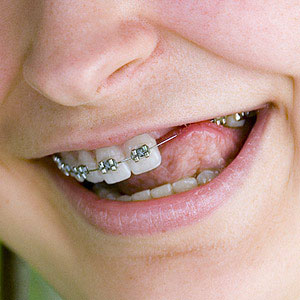 Moving teeth through orthodontics may involve more than simply wearing braces. There are many bite conditions that require extra measures before, during or after traditional orthodontic treatment to improve the outcome.
One such measure is extracting one or more teeth. Whether or not we should will depend on the causes behind a patient's poor dental bite.
Here, then, are 4 situations where tooth extraction before orthodontics might be necessary.
Crowding. This happens when the jaw isn't large enough to accommodate all the teeth coming in. As a result, later erupting teeth could erupt out of position. We can often prevent this in younger children with space maintainers or a palatal expander, a device which helps widen the jaw. Where crowding has already occurred, though, it may be necessary to remove selected teeth first to open up jaw space for desired tooth movement.
Impacted teeth. Sometimes an incoming tooth becomes blocked and remains partially or fully submerged beneath the gums. Special orthodontic hardware can often be used to pull an impacted tooth down where it should be, but not always. It may be better to remove the impacted tooth completely, as well as its matching tooth on the other side of the jaw to maintain smile balance before orthodontically correcting the bite.
Front teeth protrusion. This bite problem involves front teeth that stick out at a more horizontal angle. Orthodontics can return the teeth to their proper alignment, but other teeth may be blocking that movement. To open up space for movement, it may be necessary to remove one or more of these obstructing teeth.
Congenitally missing teeth. The absence of permanent teeth that failed to develop can disrupt dental appearance and function, especially if they're near the front of the mouth. They're often replaced with a dental implant or other type of restoration. If only one tooth is missing, though, another option would be to remove the similar tooth on the other side of the jaw, and then close any resulting gaps with braces.
Extracting teeth in these and other situations can help improve the chances of a successful orthodontic outcome. The key is to accurately assess the bite condition and plan accordingly.
If you would like more information on orthodontic options, please contact us or schedule an appointment for a consultation. You can also learn more about this topic by reading the Dear Doctor magazine article "Removing Teeth for Orthodontic Treatment."