Posts for tag: apicoectomy
By Acadiana Smiles
May 09, 2020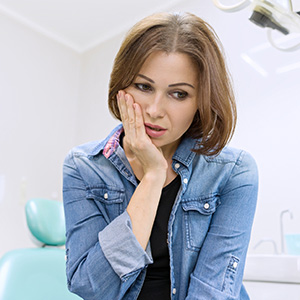 Root canal treatments are the go-to procedures dentists use to treat a tooth with advanced internal decay that has resulted in the pulp (nerve) dying. And for good reason: root canals are responsible for saving millions of teeth that would otherwise be lost.
In the basic root canal procedure, dentists make access into a tooth's interior with a small hole drilled into the crown. They then remove all diseased tissue within the pulp chamber and root canals. These now empty spaces are then filled, and the tooth is sealed and crowned to prevent further infection.
This is usually a straightforward affair, although it can be complicated by an intricate root canal network. In those cases, the skills and microscopic equipment of an endodontist, a specialist in root canals, may be needed to successfully perform the procedure.
But there are also occasional cases where it may be inadvisable to use a conventional root canal procedure to treat an endodontic infection. For example, it may be difficult to retreat a root canal on a restored tooth with a crown and supporting post in place. To do conventional root canal therapy, it would be necessary to take the restoration apart for clear access, which could further weaken or damage the remaining tooth's structure.
In this and similar situations, a dentist might use a different type of procedure called an apicoectomy. Rather than access the source of infection through the tooth's crown, an endodontist approaches the infection through the gums. This is a minor surgical procedure that can be performed with local anesthesia.
Making an incision through the gums at the level of the affected root, the endodontist can then remove any infected tissue around the root, along with a small portion of the root tip. They then place a small filling and, if necessary, grafting material to encourage bone growth around the area. The gums are then sutured in place and the area allowed to heal.
An apicoectomy is another way to attempt saving a tooth that's well on its way to demise. Without it or an attempt at a conventional root canal treatment, you might lose your tooth.
If you would like more information on treating advanced tooth decay, please contact us or schedule an appointment for a consultation. You can also learn more about this topic by reading the Dear Doctor magazine article "Apicoectomy: A Surgical Option When Root Canal Treatment Fails."
By Acadiana Smiles
March 16, 2019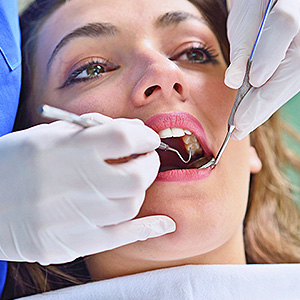 Untreated tooth decay can destroy your teeth; prompt action as soon as its diagnosed will help prevent that undesirable outcome. And even if decay has advanced into the tooth's pulp and root canals, there's still a good chance we can stop it with a root canal treatment. Using this procedure, we can clean out the infection and refill the tooth's interior space with a special filling to protect it from further infection.
Although root canal treatments have gained an unwarranted reputation for pain, they rarely cause even the mildest discomfort. More importantly, they work, which is why they're the go-to treatment dentists use for advanced decay.
But sometimes a unique dental situation might make performing a root canal extremely difficult—possibly even doing more harm than good. For example, trying to access the interior of a tooth with a crown restoration might require removing the crown, which could further weaken or damage the tooth. In other cases, the root canals might have become calcified due to trauma or aging and become too narrow to access.
Even so, we may still be able to save a tooth through a minor surgical procedure called an apicoectomy. Rather than access the diseased area through the tooth crown as with a root canal treatment, an apicoectomy makes access to the infected tissue at the root end.
An apicoectomy also differs from a root canal treatment in that we'll need to surgically go through the gum tissue. After numbing the area with a local anesthetic, we'll make a small incision through the gums at the level of the infection. After removing any infected tissue, we would then fill the space with a small filling to prevent re-infection. We then close the incised gum tissues with sutures and allow them to heal.
With the help of fiber optic lighting and surgical microscopes, endodontists (specialists in interior tooth problems) can perform an apicoectomy quickly and with very little trauma at the surgical sight. If you undergo an apicoectomy, you should be back to normal activity in a day or two at the most. And like its sister procedure the root canal, an apicoectomy could help preserve your teeth for many years to come.
If you would like more information on this and other treatments for tooth decay, please contact us or schedule an appointment for a consultation. You can also learn more about this topic by reading the Dear Doctor magazine article "Apicoectomy: A Surgical Option When Root Canal Treatment Fails."